In recent times a number of young Georgians have made news in a big way. In this update, AKINO LINDSAY and YOHAN LEE are featured.
Akino Lindsay is no ordinary young man. He graduated from St. George's College in 2012 and then went on to Sixth Form. Known for his tremendous sense of humor and easy going style, the young man started to learn taekwondo while at STGC.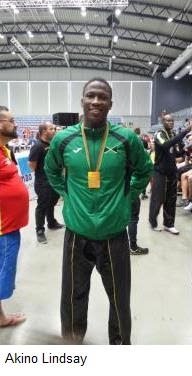 He was part of the STGC 2014 Taekwondo team that stunned Calabar High, the taekwondo stalwart, in champion tournaments. He has multiple World Championship titles. In 2015, at age 18, he won the International Sport Kick Boxing Association Championship and again recently in Greece for the 2018 World title. At 17, he was the Pan-American Champion while still in high school.
But, he has another side: a passion for the development of inner city youths. He coaches martial arts in volatile inner city communities in Kingston. The UWI software engineering student is a UNICEF recognized partner and is a Michael Johnson Youth Leader.